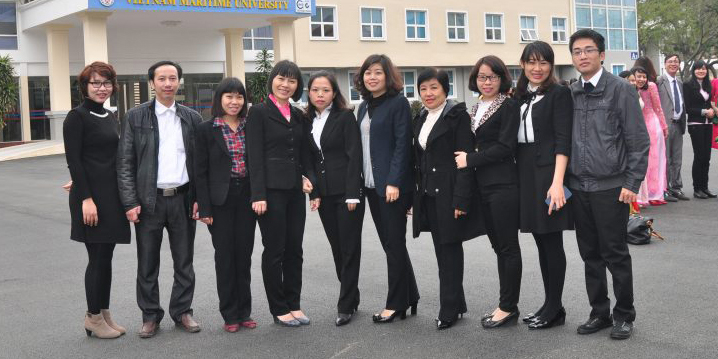 The Division of Translation, Culture, and Language Theory is in charge of training and assisting the studies of VMU students whose major is the English Linguistics.
There are 5 lecturers including 1 Ph.D on Linguistics, 2 Ph.D students and 2 M.As working in the division with the main responsibility in giving lectures and tuition to English – majored students on the English language expertise. Particularly, the division gives courses on Cross Culture, English Literature, Globalization, Research Methods, Critical Thinking, English Linguistics, Translation and Interpreting which is regarded as one of the most important subject in this language profession.
Proficiency, competence and responsibility are the strengths of the division which keep us together working for the development of the Faculty and the future of English-majored students at VMU.
Head of Division: Hoàng Thị Thu Hà
Members: