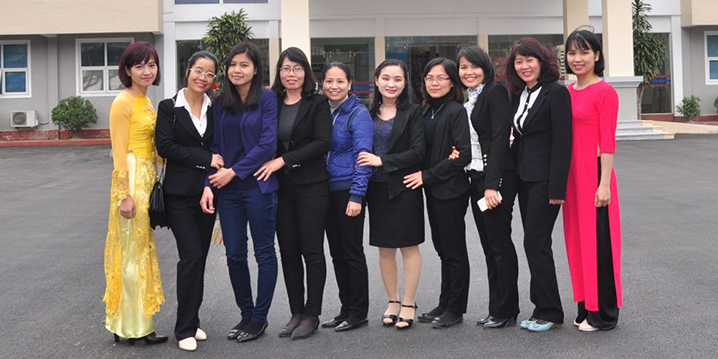 Division of General English is one of 4 divisions of Faculty of Foreign Studies. There are 13 lecturers including 1 current PhD student in Australia, 2 in Korea and 2 lecturers following PhD at University of Languages and International Studies, Hanoi National University, seven teachers with Master degrees and one teacher with Bachelor degree.
The division is in charge of teaching General English for non-English major students from all faculties at VMU. Besides, teachers herein also cooperate with teachers from other divisions and other faculties in teaching English major students and in training maritime officers, post graduate students and students in in-service classes.
All lecturers got IELTS score 7.0 and above. They all are enthusiastic and passionate about their teaching career. All lecturers in the division are experienced and have abilities to teach in various courses and even exam preparation ones for TOEFL, IELTS, TOEIC tests, ect.
The division is now trying to enhance and modify its curriculum, update and apply appropriate new teaching methods so as to meet the requirements of the education reform process.
Head of Division: Nguyễn Hồng Ánh
Deputy Head of Division: Vũ Thị Thúy
Members: