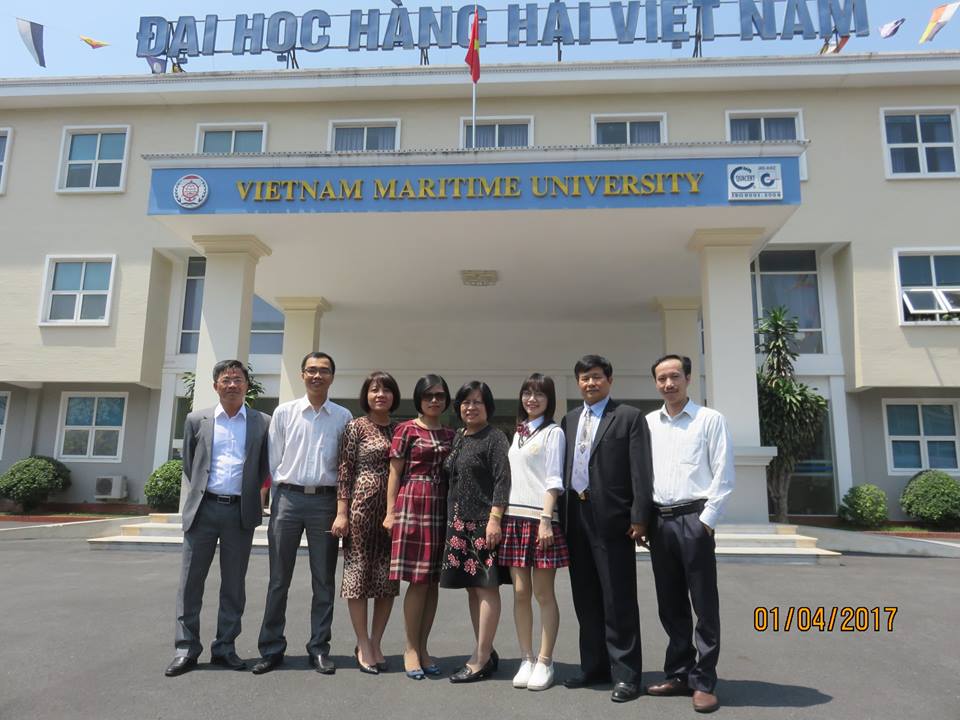 English for Specific Purpose Division was founded on the 15/07/2014 based on the foundation of the Foreign Language Faculty, Vietnam Maritime University. Since its foundation, the division has contributed considerably to teaching English for specific purposes to all faculties in the university. The innovation of teaching methodology and materials has been always appreciated and encouraged to improve teaching quality and the output of students to meet high requirements from recruitment companies especially the shipping and crew manning ones.
There are 12 lecturers mainly young-aged, energetic, united in work, and cooperative to complete the assigned tasks. They are also willing to upgrade their major and knowledge to improve teaching quality.
The division is in charge of teaching 16 ESP majors which are very important and necessary for students' jobs in the future such as Maritime English, English for Marine Engineering Studies and Business English.  For the subjects of Maritime English, English for Marine Engine studies and English for Shipbuilding, English for Oil and Gas, English for International Law…, the senior and experienced lecturers are assigned to teach while the young, active and qualified lecturers are assigned for subjects of Business English, English for Marketing and Logistics. In addition, the division also provides practical courses in many companies all over Haiphong ranging from crew training to Logistics, International Business English, Sea Transport Economics, English for Port Operation, English at work places, English for Customs…..
Head of Division: Đỗ Thị Phương Lan
Members:
FW0663 – adidas samba ireland live score last night – adidas Futurenatural Shoes Vivid Red Mens | nike air failed status in windows 7 2017 – Buy Online – nike lunar air force 1 white ice hockey tickets for Women & Men – FitforhealthShops